Dear family & friends, I finally decided to take the plunge and show you all my jewelry design, that I've created! YES, I am excited, and I know you will be also, once you get one of these oval-shaped beauties on your finger!
I have it available for you in the following crystals:
1. Golden Citrine
2. Red Jasper
3. Green Aventurine
5. Rose Quartz
6. Quartz Crystal
7. Obsidian
8. Amethyst
9. Hematite
If you would like to make a donation in exchange for the ring(s), of your choice, please private message me at: v.baltimore@web.de
Please note: because of the COVID-19, shipping from Germany may take longer, and costs will be a little higher then we are used to.
Have a Magickal day!
Stay safe and healthy,
The Silver Sage Witch of witchcraftandmore.com 🧙🏾‍♀️
We witches kneel before no man, but we do kneel to ground ourselves and show respect and love to our higher self.
Have a Magickal day. ⚡🧙🏾‍♀️💜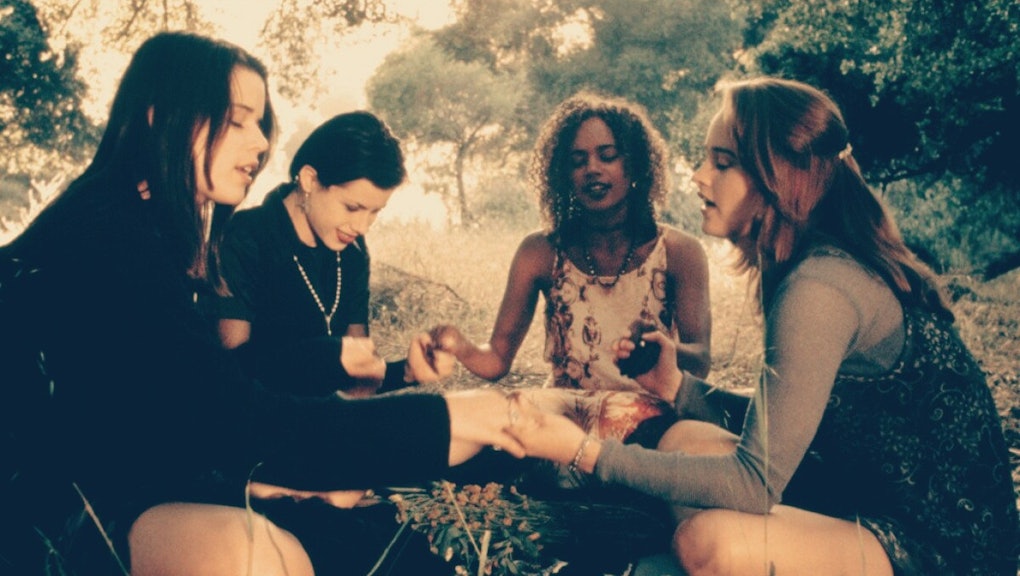 Witchcraft has long been associated with sex. From Aleister Crowley's use of sex magic to the obviously phallic broomstick imagery, the occult has long "occupie[d] a vital place within the history of sexuality," according to the study Witchcraft and Sexual Knowledge in Early Modern England.
In the 17th century, for instance, the Puritan image of a witch was that of a seductress. "The Puritans believed women at heart were wonton sexual beings who could lead men astray," Sean Purdy, the author of a study of the Salem Witch Trials, wrote. "Because the devil encouraged such sexuality, the devil could use this weakness to gain control over women and thereby men." Women accused of witchcraft were also often unlicensed doctors and healers, serving as midwives or secretly mixing medicines to aid in birth control and abortions.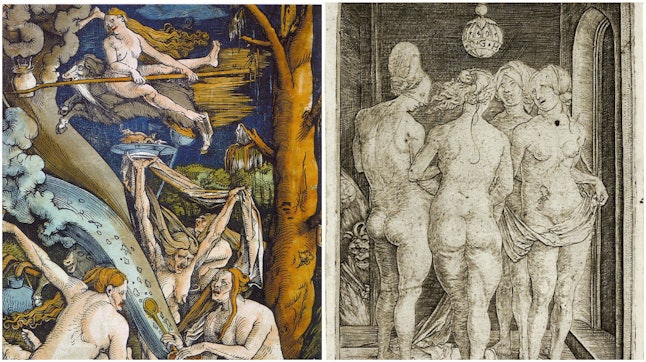 But even though both the occult and open expression of female sexuality have historically been considered taboo, we can learn a lot from witches about sex. Divorced from the boundaries of acceptable and unacceptable sexual behaviors set by the government or the church, witches have been forced to establish their own set of sexual norms, making them some of the most sexually open-minded and adventurous people around.
Today, there's a thriving community of modern-day witches, who still embrace these ideas of bodily autonomy and acceptance — ideas that we would all do well to embrace, regardless of whether we practice witchcraft or not. So in honor of Halloween, Mic spoke to witches to find out how we can bring a little bit of black magic into our sex lives.
Discover your practice. Today's witchcraft is not one of bubbling cauldrons and black cats or even one of any specific doctrine. Instead, it's mostly about channeling one's
READ MORE HERE: https://www.mic.com/articles/127286/we-asked-real-witches-for-their-most-spellbinding-sex-and-love-advice
Have a good Saturday, filled with witchcraft and Magick,
The Silver Sage Witch of Witchcraftandmore.com
☮🧙🏾‍♀️🤘🏽💜🤜🏾🤛🏻