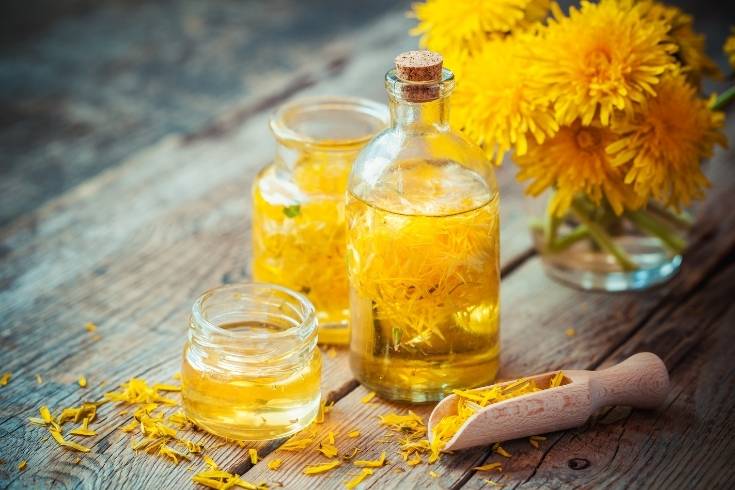 Learn how to make dandelion oil. Plus discover ways to use a dandelion oil infusion for skin care. This herbal infused oil can be used alone or in DIY beauty recipes to get the benefits of dandelion for natural skin care recipes. Topics covered include how to harvest dandelions to make herbal oil infusions, uses for dandelion body oil, tips and methods for making herb infused oil and dandelion recipe ideas.
dandelion oil uses and benefits for skin
Dandelion Oil Infusion for Skin
When I see dandelions dotting the lawn in the spring, I start planning my dandelion infused oil projects for the year. Every year, I make a dandelion oil infusion with dried dandelion flowers and a carrier oil. Then, I use the oil in DIY beauty recipes.
Dandelion oil may sound odd since many people consider dandelions to be a weed. However, dandelions are actually an herb that in the same family as sunflowers. Like many medicinal herbs, such as calendula and plantain, dandelions also offer a number of benefits for the skin when
READ MORE HERE:  https://www.beccaink.com/dandelion-oil-infusion/