Are you planning to create a culinary witch garden, a herb garden, or a ritual space filled with plants? If so, I'm sure there's something here for you.
Perhaps you already have a witchy garden (yay!), but you're looking for more plants to grow. In today's blog post, I'm sharing 10 plants for your witch garden, whether it's indoors or outdoors.
We have an outdoor space, but unfortunately, it's covered in wooden decking. That means I can't create much of a witch garden outside. I do, however, keep plants in my bedroom and in our communal space. They're absolutely imperative for my wellbeing!
Many witches love to cultivate poisonous plants, but I'm not experienced in that field. Consequently, I won't be recommending any poisonous plants here. If you do wish to grow plants like foxglove or nightshades, I'd recommend reading some informed herb books. I've heard that this one is good for beginners.
10 Plants For Your Witch Garden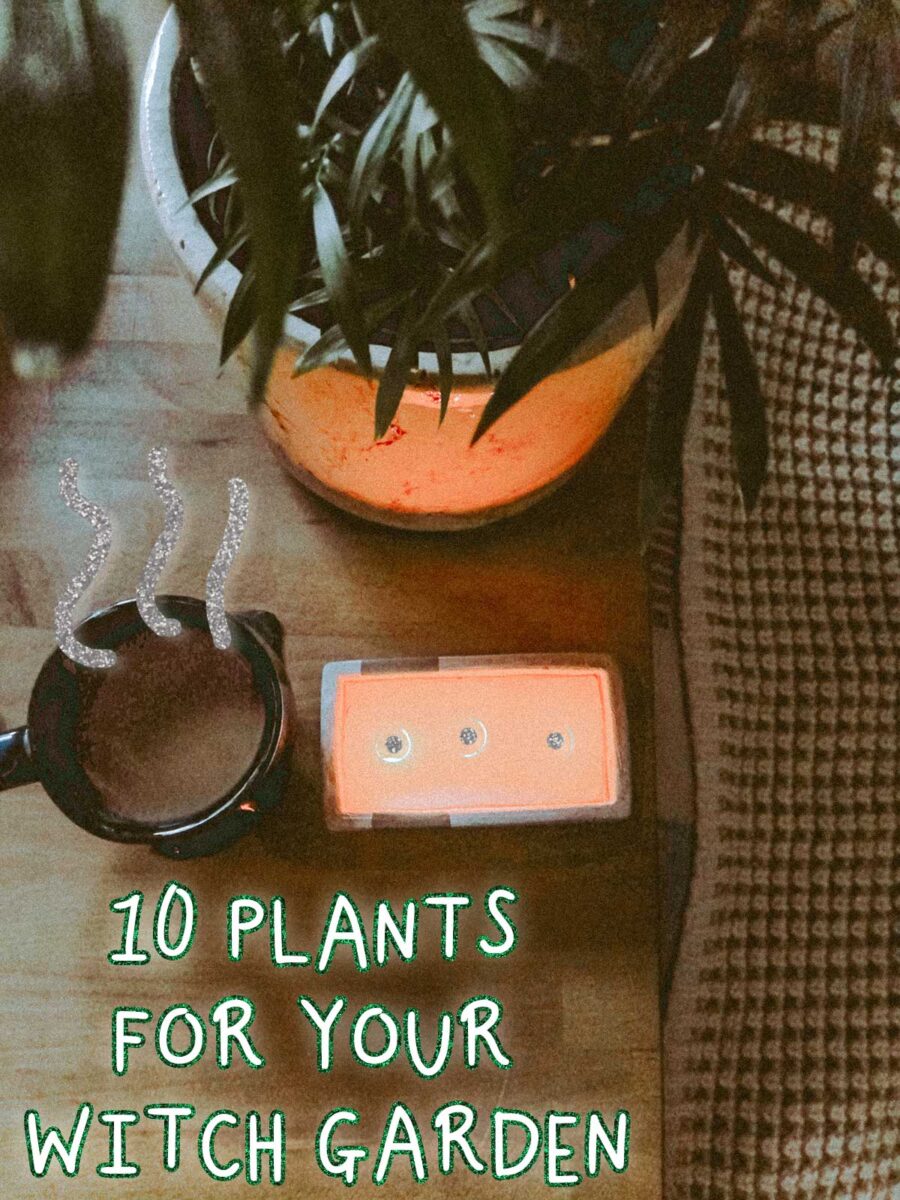 Rosemary
This is a great place to start, as rosemary enjoys the sun and needs little watering. You could also grow rosemary in a container.
Improves cognitive awareness.
Used in magic for love and healing.
Considered 'all-purpose' like a white candle, meaning it can be substituted for other herbs in spells.
Rosemary means 'dew of the sea' in Latin, and was associated with Venus.
Hedge witches often use rosemary as an alternative to frankincense.
You can burn rosemary to cleanse a room.
Snake Plants
Purifies Air.
Releases oxygen at night.
Perfect for keeping indoors.
Very easy to look after!
Thyme
Purification and Protection.
Courage.
Antiseptic properties.
Note: if you are allergic to oregano, you may also be allergic to thyme.
Basil
For luck, protection, and love.
Wards against negative energy.
Great for cooking!
Mint
Energy Boosting.
Helps with breathing if you have a blocked nose!
Helps nausea when used in tea.
If you're planning to grow
READ MORE HERE: https://emilyunderworld.co.uk/10-plants-for-your-witch-garden/